https://www.skikoenig.com/media/image/7f/7c/26/Luis-Diner-Vorderansicht-2_300x300.jpg
https://www.skikoenig.com/media/image/89/f1/f4/Luis-Diner-Vorderansicht-2_600x600.jpg
https://www.skikoenig.com/media/image/fd/62/25/Luis-Diner-Vorderansicht-2_800x800.jpg
https://www.skikoenig.com/media/image/be/b2/50/Luis-Diner-Vorderansicht-2_1280x1280.jpg
https://www.skikoenig.com/media/image/g0/52/ff/skiverleih2_300x300.jpg
https://www.skikoenig.com/media/image/bc/dc/ca/skiverleih2_600x600.jpg
https://www.skikoenig.com/media/image/11/e6/21/skiverleih2_800x800.jpg
https://www.skikoenig.com/media/image/c7/dc/84/skiverleih2_1280x1280.jpg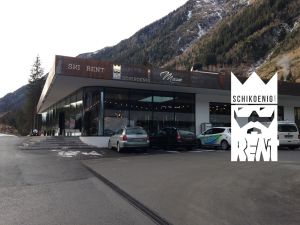 https://www.skikoenig.com/media/image/71/6d/51/about-3_300x300.jpg
https://www.skikoenig.com/media/image/f7/85/fb/about-3_600x600.jpg
https://www.skikoenig.com/media/image/fb/8b/38/about-3_800x800.jpg
https://www.skikoenig.com/media/image/bc/63/6d/about-3_1280x1280.jpg
next
back
Our Advantages
Best-Price-Guarantee
We assure to be the cheapest ski rental in the Paznaun valley in the "Bronze" rental category. Our "Best Price Guarantee" stands for the top price-performance ratio. Nevertheless, if you find a cheaper ski rental, please contact us. We will refund the difference! Of course we need a comprehensible proof that our price was undercut in Paznaun on the rental day! The competing company must be located in the Paznaun valley and offer equivalent equipment. We exclude temporary special offers. As a thank you for your research, you will receive a surprise for 2 persons at our Luis Diner.
Royal -45% Online-discount
If you book your skis and snowboards online, you save us some work. As reward you'll get a royal discount of up to -45% on the rental equipmnet in our shop.
Group and special discounts
You are a Group of at least 8 People? Tell us and we will grant you a group discount of 8% in the form of food vouchers at our colleagues in the Luis Diner!
Early pick up
You can pick up your booked gear in our shop on the day before from 2pm.
"Bring-Home-Service"
If your accomodation is in Ischgl or Kappl, we will deliver your rented items for a small fee directly to you. If you are staying outside of these two places, please let us know, we will make a special offer for your delivery.
Highest hygienic standards for our rental boots
We attach great importance to quality and are able to maintain this thanks to our high hygiene standards. Our rental shoes are dried and disinfected after each use.